Land a Job You Want and Never Look for One Again
Stand Out From the Crowd, Meet Employers, Get Interviews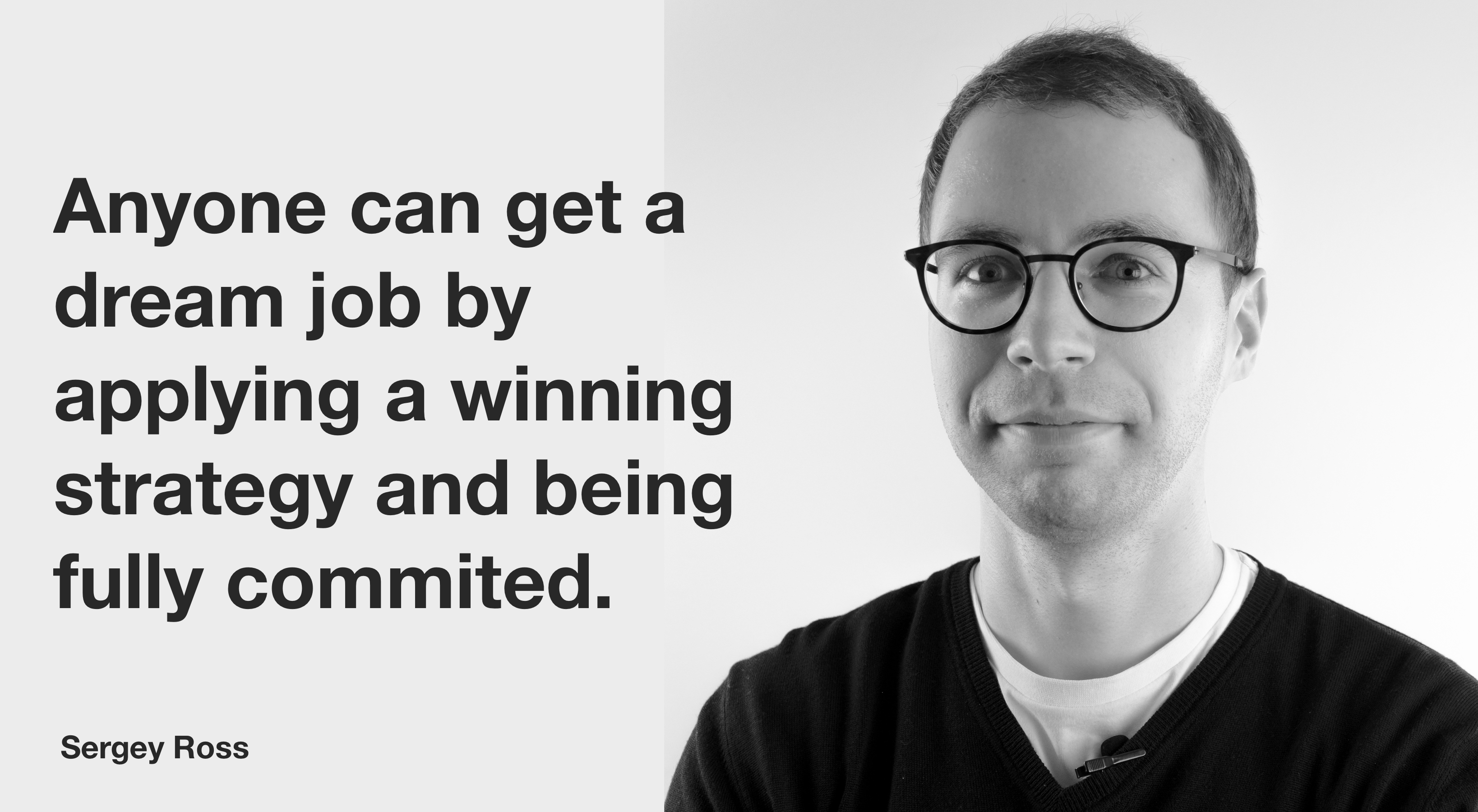 Whether you are an immigrant and new to Canada or an experienced professional looking for a career change I'll show you job search strategies that are the most effective on the market today. Period.
They are based on creating your personal brand and showing the value to an employer in a way that makes you stand out from everyone else.
I've personally met with over 100 employers from companies like Amazon, Salesforce, Microsoft, Dell, HP, Oracle, Shopify, Ecobee, Freshbooks, Points and many others by figuring out what is important when you are looking for a job. I've incorporated all these learnings into this program.
By applying these methods and strategies I got multiple job offers and secured a full-time job in a tech industry even though previously I was getting no results at all. So did other people who took the program.
You can do it too!
Attack Career Program Structure.

Day 1 - Avoiding competition in a job search to win
I'll share and explain to you what job search methods will help you avoid competition and stand out in the crowded job market. These tactics are used by the highest performers in multiple industries and why it works.
What this module covers?
Traditional job search model vs effective one
Overview of strategies that are the most effective ways to get hired today
Day 2 - Gaining more self-awareness and setting aggressive goals
Day 2 is a self-awareness day. I'll share with you how to be more focused on your true strength so you can enjoy the work you do more and are more successful, have more energy and excitement.
I'll also walk you through how to set a vision for your future that is compelling and inspires you and why is it extremely important not only in the context of your job search today but your whole life.
What this module covers?
Finding your ultimate goal
5 step Self-Assessment model
Other ways you can figure out your passion or "calling"
How to create convictions for your job search
Day 3 - Becoming a LinkedIn guru
I'll share with you all the ins and outs of LinkedIn as a platform and show you all the advantages it has for someone like you. I'll demonstrate why 99% of job seekers don't know how to use LinkedIn effectively and explain how to get employers attention in a matter of days.
What this module covers?
What LinkedIn platform can offer you
Important questions to answer before creating your LinkedIn strategy
What aspects make LinkedIn strategy work and overtake other candidates
How to optimize your LinkedIn profile so it fits into your bigger job search strategy
Examples of LinkedIn Branding, Headlines, Summary
Examples of type of content you can share and why it will work
LinkedIn Groups and how to take advantage of them
Personal brand character on LinkedIn
How to create a LinkedIn content plan
How frequently should you post on LinkedIn
Day 4 - Applying laser focus to your job search: what matters
Time is always limited especially when you are stressed and are job searching. I'll show you how to maximize your job search strategy so you are 500% more effective than any of your competitors. I'm not exaggerating.
There is a difference between the number of resumes submitted and actual results. I'll share what you can start doing immediately to get results in a matter of hours by approaching the right employers.
Top performers only spend time on tasks that bring results.
What this module covers?
Part 1
Overview of a discovery driven job search vs value driven model
How to find and prioritize companies you will be targeting
How to not lose enthusiasm while job searching
Specific tactics to feel better and more productive every day
Automating LinkedIn with Linked Helper to scale your job search by 100X
Templates to use when reaching out to employers
Overview of Wunderlist followup cadence with employers
LinkedIn Sales Navigator for job search overview
Part 2
How to make your emails more creative than with any other candidate
Overview of a phone script and how to contact employers over the phone
How to prepare to meet employers face to face
"Tell me about yourself" framework overview
How to behave during a coffee meeting with an employer
What type of questions to ask
How to maximize what an employer can do for you after a meeting
Day 5 - Showing your value with a personal project
I'll show you what is the most effective way to get hired today and how to create a portfolio project that will get you interviews.
I've created a specific framework to make it easier for you to help you overcome unknown factors.
What this module covers?
How to find a job with a value driven model
Company tailored portfolio overview: why would you do it
What do you need to figure out
Portfolio framework that will help you
Example of how to create a portfolio for an employer from scratch
Example of my mini-portfolio that got me an interview instantly
Day 6 - Presenting yourself like a boss
We'll spend time on understanding and learning how to present yourself to employers and maximizing your preparation process. I'll spend a lot of time on this section because it is critical in getting a job. Every single time you connect with an employer you will get judged. You can either be prepared and know how to look and act like a boss or hope it will work out.
What this module covers?
What do you need to prepare before meeting an employer
How to improve your communication skills
How to be more confident
How to present yourself and your experience: questions you must ask yourself
Rapport will help differentiate you from other candidates
How to create convictions about yourself and your value proposition
Communication styles' overview and why is it important in a job search
How to find out emotional and logical reasons to hire you
How to overcome potential objections in an interview
Day 7 - Preparing and crushing an interview
I'll show you what matters in an interview and how to excel at it so other candidates simply don't stand a chance. Remember, in many cases, employers will hire a candidate based on their personality and likability not necessarily previous work experience.
What this module covers?
What do you must know before an interview
How to pass a phone interview
What to pay attention when you are giving answers to an employer
What kind of interview questions you must be prepared to answer
How to create 5 master stories to feel unstoppable in the interview
How to act during an interview
What questions to ask after the interview
Day 8 - Having a kick-ass resume
I'll share an example of how to make your resume outstanding so you get through initial screening easily and get invited to your phone interview or an in-person interview.
I'm not a fan of resumes, but when you are going for a win I review and pay attention to every single detail to help you succeed.
What this module covers?
What challenges does a resume present
Why outcome based resume is a must have
How to write an outcome based resume
What to pay attention to when creating or editing a resume
How to write a cover letter paragraph-by-paragraph
Day 9 - Building your network from scratch
I'll show you how to deliver value to your network and build it from 0 connections to hundreds of known people that can help you. A goal here is to help you grow, learn and give you a strategy to be successful beyond this job search so you don't have to look for a job ever again.
What this module covers?
What the most successful networkers do to build connections
Fundamental questions that you need to answer before starting
Type of people to spend time with
How to build long term relationship
Specific suggestions how to build your network
How do you structure a request or a message to a new person
What can you share with your network to create value
How to get a mentor and why
How to create a habit of giving value to your network
Specific applications that will help you store, sort and categorize content you can share later
Templates to build new connections and maintain existing relationship
Day 10 - Managing your mind and your thoughts
Everything we do is controlled by our thoughts and emotions. When you are going through a job search it's easy to get angry, frustrated, fearful. I'll show you what psychological tools the highest performers in the world use and how you can apply it in your daily life.
It is arguably the most important module in the program. If you master it, you will achieve lifelong fulfillment and happiness.
Your daily performance will improve exponentially too.
What this module covers?
Growth vs fixed mindset and why it matters
What separates successful people who get results
Visualization and it's fundamentals
How to set goals and achieve them
The power of asking yourself the right questions
What else is included with this program?

Blueprint to design a life you want that goes beyond just this job search
Kick-Ass messaging templates for job search, building your network and all the hacks that I explain in the program
Resume sample with comments to design a document that passes recruiters
Your Instructor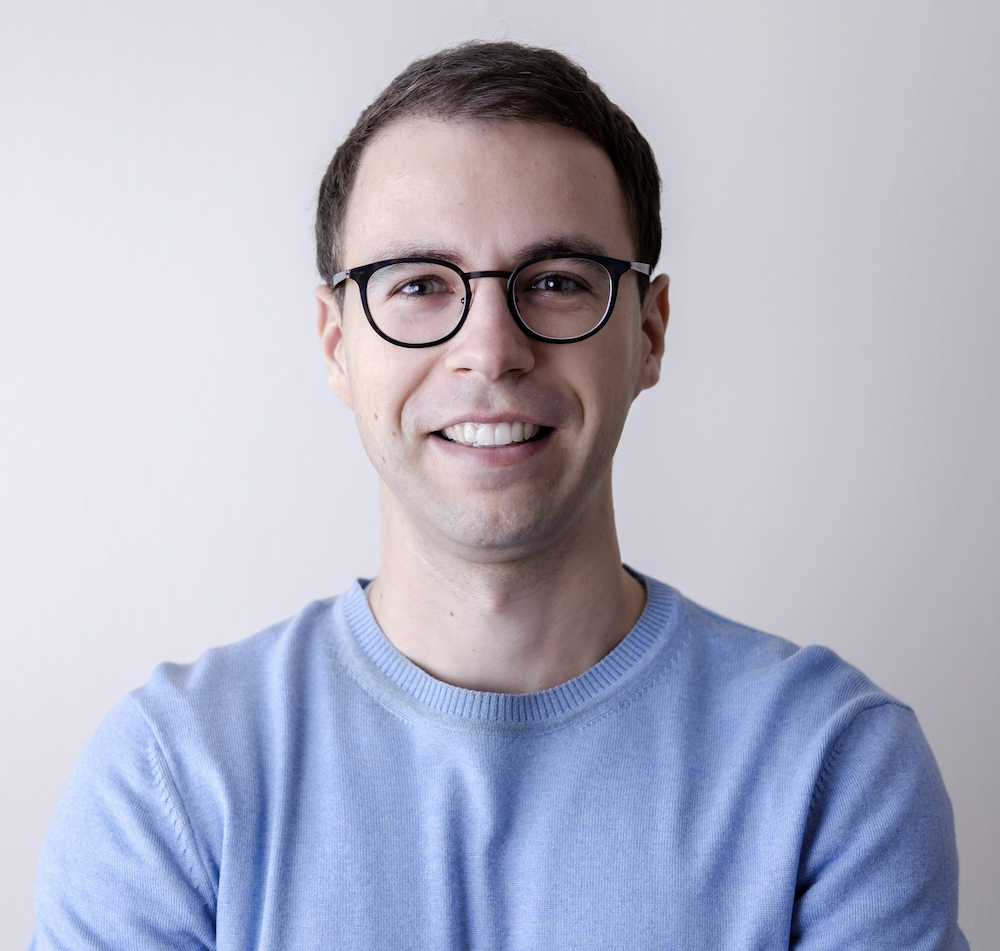 Sergey is a marketing and brand strategist who works with small consumer businesses to accelerate businesses growth and amplify impact companies have on consumers.
Previously he worked in a B2B SaaS world of marketing and sales before starting his own marketing and brand consulting practice.
Sergey is an immigrant coming from Ukraine, Eastern Europe. Growing up in the post USSR country gave him a perspective on different mindsets, lifestyles and the anatomy of success and achievement.
After immigrating to Canada he embraced North American culture and now help entrepreneurs create and amplify their brand presence online.

After attending numerous career workshops, seminars and meeting hundreds of employers face-to-face from top tech companies like SalesForce, Microsoft, Oracle, Dell, Cisco, Canon, Xerox he developed a career program that now helps job seekers to never look for a job again.
If you have any questions, please send an email at [email protected]
Course Curriculum
Attack Career Program: Intro
Available in days
days after you enroll
Attack Career Program: Day 1
Available in days
days after you enroll
Attack Career Program: Day 2
Available in days
days after you enroll
Frequently Asked Questions
When does the course start and finish?
The course starts now and never ends! It is a completely self-paced online course - you decide when you start and when you finish.
How long do I have access to the course?
How does lifetime access sound? After enrolling, you have unlimited access to this course for as long as you like - across any and all devices you own.
What if I am unhappy with the course?
We would never want you to be unhappy! If you are unsatisfied with your purchase, contact us in the first 30 days and we will give you a full refund.